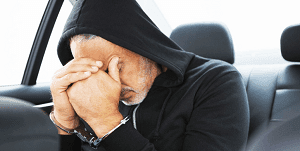 After a DUI arrest, if the challenge to the initial administrative suspension was not successful, you may be able to apply for a hardship license. In Jacksonville, it is very difficult to function without a car, so losing a driver's license usually affects the whole family. A driver's license suspension is a result of a DUI arrest.
What is a Florida Hardship License?
If your Florida driver's license was suspended after a DUI arrest, you can apply for a hardship license. A hardship license grants you limited driving privileges. The two main types of hardship licenses you can apply for include work purposes only or business purposes only license.
Business Purposes Only – this type of hardship license restricts your driving only to necessary activities related to your livelihood. This includes your commute to and from work, driving to school, on-the-job driving, and driving for church or medical visits.
Work Purposes Only – a Work purposes only hardship license restricts your privileges to employment-related driving only.
---
Driving with a suspended license can result in further penalties, schedule your free case review now with our DUI defense lawyers.
---
How to Get a Hardship License in Florida
Following a DUI arrest in Florida, it is important to know whether you are eligible for a FL hardship license. Our Jacksonville criminal defense lawyer can help you every step of the way.
In order to be eligible for a hardship license in Florida after a DUI arrest you need to:
Enroll in DUI School: There are many options for DUI schools in Jacksonville.
Bring Proof of Enrollment: You will need to have proof of enrollment in a DUI school for the DHSMV Administrative Review Office. The DHSMV office has an application that must be filled out, and they require a $12.00 filing fee.
Get an actual license at the regular DMV office.
How Much is a Hardship License in Florida?
The DHSMV office has an application that must be filled out, and they require a $12.00 filing fee.
Who is not eligible for a DUI hardship license in Florida?
Florida law prohibits any hardship license for a 2nd or subsequent suspension for breath test refusal or if the person has been convicted of DUI section 316.193 two or more times.
Drivers who lost their commercial driver's license (CDL) cannot obtain a hardship license to operate a commercial motor vehicle.
Drivers charged or convicted of vehicular manslaughter or criminal vehicular manslaughter
Drivers with DUI serious bodily injury
Florida Hardship License Hearings
The DHSMV office will process your DUI hardship license application, and you will have to go to a hearing at their office. These hearings are on a first come first serve basis, so go there early. The hearing officer will review your case and determine if you actually need a hardship license.
At this time, the office will decide the number of restrictions or privileges you deserve based on the defense you provide. If at the hearing/review you are approved to get a hardship license, you will need to go with the approval letter to your local DMV office to get an actual driver's license
---
We understand the effects of having your driver's license suspended, we can help! We will be by your side, every step of the way. Schedule your case review for a FL hardship license with us today!
---
Fees to Reinstate Your FL License after a DUI
At the DMV office, you will likely have to take an examination and pay a $130 administrative fee and a $45 reinstatement fee, and any license fee required. This is an expensive exercise! You will also need to show proof of liability insurance on the arrest date, and proof of current liability coverage.
You may also be required to pay additional fees and court costs depending on the reason for your suspension. Review the complete list of Florida DMV fees in the Florida Driver's Handbook on page 83.
Let Our Firm Guide You Through Your Hardship License Hearings
This is the last opportunity you will be given to reinstate your license, if you are not approved for a hardship license, you will have to serve the suspension time. The process of obtaining your hardship license can be incredibly confusing and with so much on the line can feel like a daunting task.
A DUI lawyer can help you get a hardship license in Florida by representing you in court and advocating for your driving privileges. They can help you navigate this process and ensure that you meet all requirements for obtaining a hardship license. Additionally, an attorney can help you present a strong case to the court by highlighting any extenuating circumstances or mitigating factors that may warrant a hardship license.
Attorney Kate Mesic is well acquainted with all the forms, deadlines, requirements, and paperwork needed to be granted to hardship license. She has helped many clients navigate the process of getting approved for a hardship license after their DUIs.
---
Want to know how to get a hardship license in Florida? Contact us for a free consultation.
---